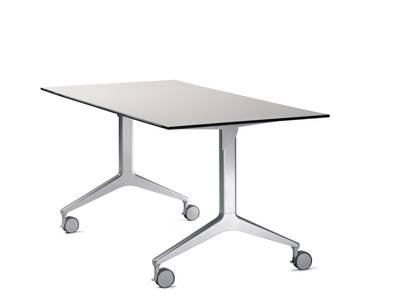 Ahrend 22 is a stylish and transparent high quality table range, consisting of low tables, tables at standing height and tables at working height, with or without castors. The range includes square, rectangular, round and elliptical tops, allowing for every style of working, conferencing and relaxing. Ahrend 22: dazzling design, top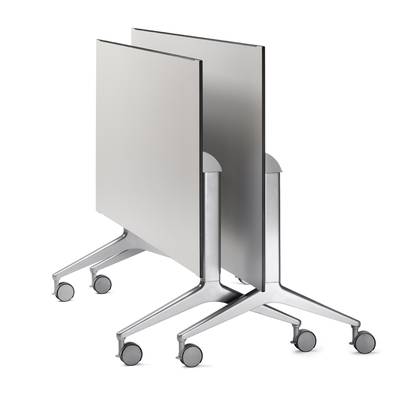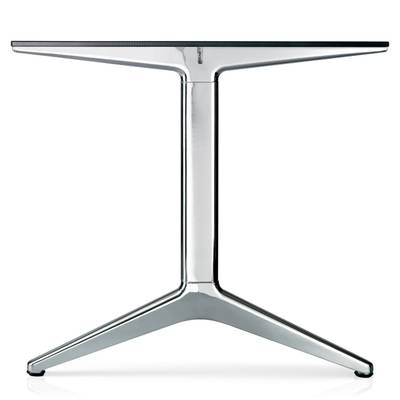 A timeless and transparent design
Modular, enabling easy and quick assembly or disassembly, adjustment and expansion, and efficient storage
High-quality construction and finish
The materials are easy to separate for reuse or recycling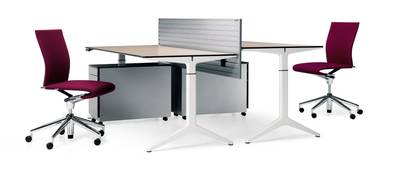 Bas Pruyser
Bas Pruyser was born in 1950. After secondary school he studied product design at the Rietveld Academy. On completing his studies in 1976, he worked part-time for Ahrend as a designer
In 1996 he set up his own studio, Bas Pruyser Design BV; he also works on a freelance basis for the waste management group Bammens and for other clients outside Ahrend's industry. His work for Bammens included the design of waste paper bins, street furniture and parking barriers. In 1992 he was commissioned by Velopa to design the cycle park Rickshaw. For Ahrend, he designed school furniture, ranges of tables and chairs, screens and a bench for the Rijksmuseum in Amsterdam, among other things. Bas Pruyser received the Lundia Prize in 1974 for his furniture designs, and the prize of the municipality of Amsterdam 1975 for his litter bin. He also won the highest Dutch design award, the Kho Liang Ie Prize, in 1982. An exhibition devoted to his work was held in the Stedelijk Museum in Amsterdam in 1983, and in the NMB Bank in Amsterdam in 1984. In 1983, he was a member of the jury for the Amsterdam Fund for the Arts and for the Kho Liang Ie Prize. His Ahrend 22 series of tables and textile designs won a Red Dot Award from the Design Zentrum in Essen, while he received Dutch GIO (good industrial design) awards for the Ahrend School set, Ahrend 320 conference chairs, Ahrend 310, Ahrend 22, S32, Bammens Capitole waste paper bin and Bammens Freevole parking barrier..
BASIC MODEL
Square, rectangular, round and elliptical top variants
Y- and K-legs, partially made of aluminium and partially made of steel
Also available as folding table with tilting top, in various dimensions
TECHNICAL DETAIL
12-mm Ciranol top, available in various decors and veneers

Frame and legs in standard Ahrend lacquer colours

Fixed legs: heights 40, 74 and 110 cm

Legs with castors, fixed heights: 74 cm

OPTIONS
Possibility for integration of data and electric facilities as well as communication devices

Cabling facilities

CPU holder

Need more information?
Where to go next?