Between work and play. Between interaction and contemplation. Between focus and wander. Between being alone and together. The Ahrend Embrace Collection is the new timeless and generous active lounge for making you feel at home, wherever you are.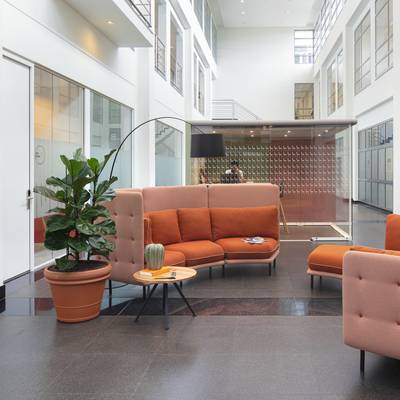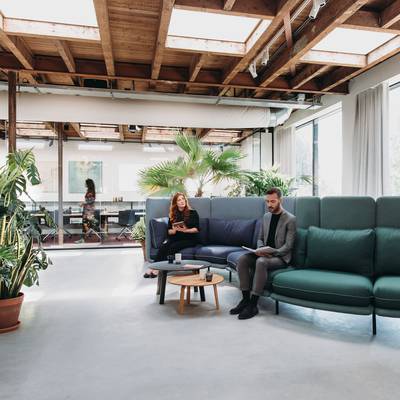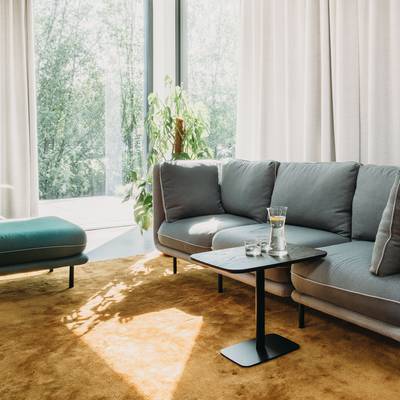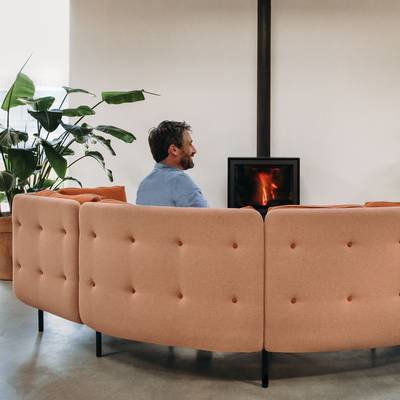 Embrace every moment. Embrace everywhere.
The Ahrend Embrace Collection is suitable for a wide array of spaces and uses. From small intimate seating to large landmark settings. For private time and open meet ups. lts embracing and playful design invites you to meet, to work, to call, to relax, to play and to celebrate.
Natural balance

The Ahrend Embrace Collection embraces you, embraces your team, embraces your family and embraces your guests. The supporting buttoned shell in combination with the soft inside pillows surround you comfortably, making you feel protected and acoustically secluded. Choose a secure spot for contemplation and inspiration. Or take a seat out in the open for brainstorming and exchanging thoughts. A collection with a truly versatile and natural design that shapes itself to our human needs. Where freedom of choice is leading.
Embrace distinction

Romantic and playful. Casual and chic. With an endless number of configurations and a broad range of colour variations, you easily create a flexible, harmonious and welcoming environment. Two colour tones provide a sophisticated look and feel. The solid design made from robust and sustainable materials follows the Ahrend design tradition.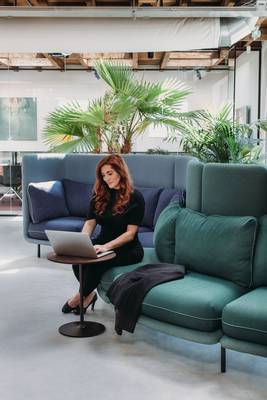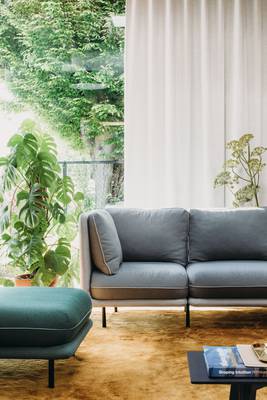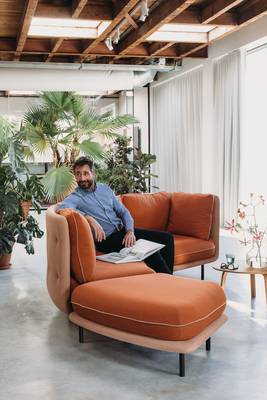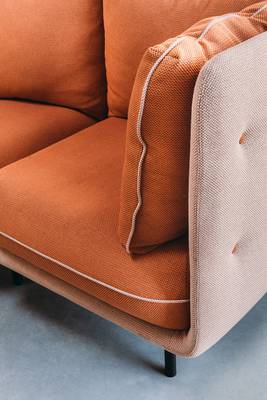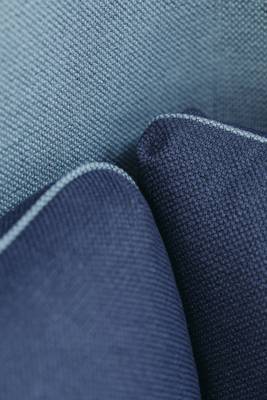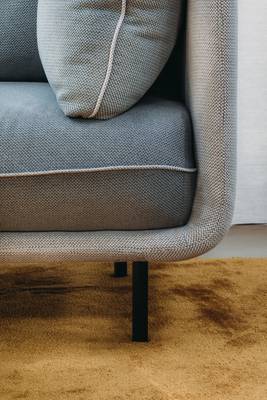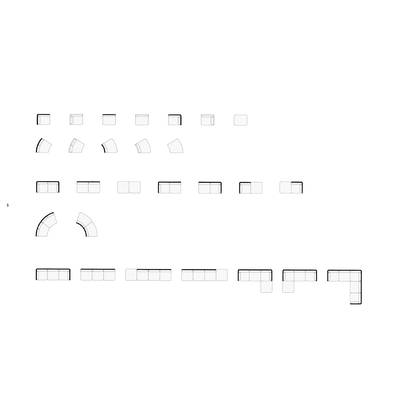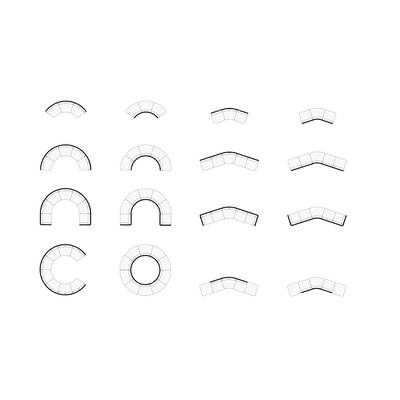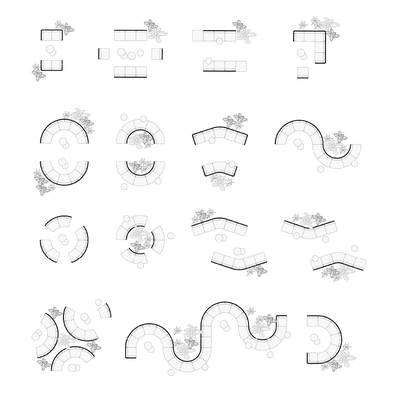 HofmanDujardin
HofmanDujardin's Office villa feels beautifully balanced. Both calm and exciting. Elegant and simple. lnspiration comes from all over the world. Fourteen nationalities are represented and nine different languages are spoken, but sketches do most of the talking. Welcome to HofmanDujardin.
They are architects that put people first. Since 1999, they create dynamic spaces that work well and feel good. Their projects result from an unique and personal approach they call Shaping lntuition® with a focus on the well-being of humans inthe surroundings. They give people the individual opportunity to harmonize the qualities of spaciousness, groundedness, expression and connection. They combine these with their cultural values which shapes their projects: clarity, quality, personality and inspiration.

THE BASICS
lnfinite configurations
Sustainable materials
Deep buttoned shell
Ton-sur-ton colour combinations: pillows and buttons are upholstered in the dark tone, shell and piping in the light tone
Made from Kvadrat fabrics
THE OPTIONS
High, low or no backrest
Legs in black metal or natural oak wood
The back pillows can be delivered in 1 or 2 sections depending on the type of element
Need more information?
Where to go next?