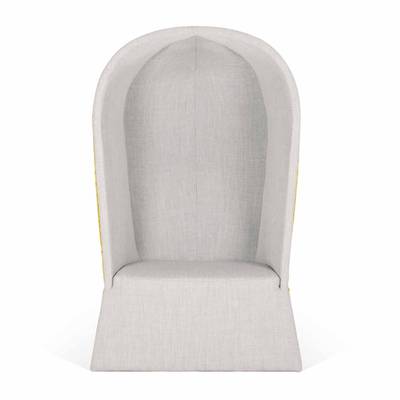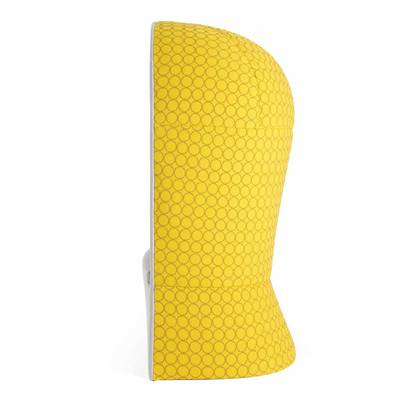 The nostalgic wicker beach chair, is inspired by the coastline of the Netherlands. Returning to an unexpected place: the office environment. The Ahrend Kaigan (Kaigan literally means seashore or beach) encloses the user who is looking for temporary privacy. This can be for an informal meeting, but also an important call requiring the highest level of concentration.
Comfortable and stylish privacy within open space for temporary and intentional seclusion
Acoustic action through filling and double upholstery
Design based on the Scheveningen Beach Chair from the Twenties (Kaigan is Japanese for beach and coast)
Natural charisma achievable through coarse stitching and patterns, which make the fabric spatial and organic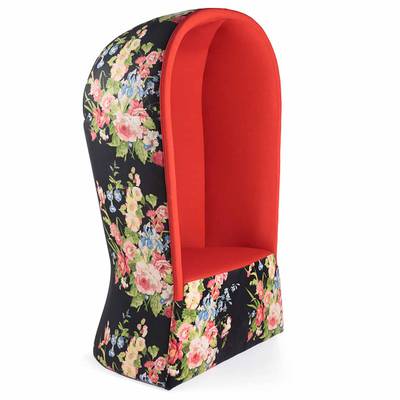 Marijn van der Poll
Marijn van der Poll (1973) graduated from the Design Academy in 2002. For Ahrend he designed the Ahrend Jetstream, a wing shaped desk.
De Ahrend Jetstream ging in première op de Fuori Salone Del Mobile in Milaan. Sindsdien heeft het ontwerp een 'Good Design 2008 award' gekregen van The Chicago Athenaeum: Museum of Architecture and Design. Marijn's latest design for Ahrend is based on a nostalgic beach chair. The Ahrend Kaigan (Japanese for 'coast' or 'beach') encloses users, temporarily isolating them from the outside world for an informal meeting, a confidential talk or a phone call, and protecting them from external influences. During his studies Marijn designed the Do Hit chair and founded his design studio Marijn van der Poll/North. His work is diverse, ranging from office furniture to automobiles. Strong conceptual designs often produced locally by skilled craftsmen. He has a passion for cars and apart from special vehicles for Marcel Wanders he has designed and built four of his own automobiles. His latest car is an over 4 metere stainless steel open racer, the CM426 Merlin. Marijn van der Poll has worked on projects for companies including Damen Shipyards Group, Marcel Wanders Studio and Droog Design. His designs have been displayed at galleries and museums around the world including The Victoria & Albert Museum and the Louvre.
BASIC MODEL
Private meeting chair
Steel frame
Completely upholstered both inside and outside
Synthetic (carpet) gliders
TECHNICAL DETAILS
Height 171 cm
Width 100 cm
Depth 75 cm
Seating height 45 cm
Seating depth 57 cm
OPTIONS
Iconic styling meets need for seclusion
Inside and outside can be upholstered identically or different
Need more information?
Where to go next?