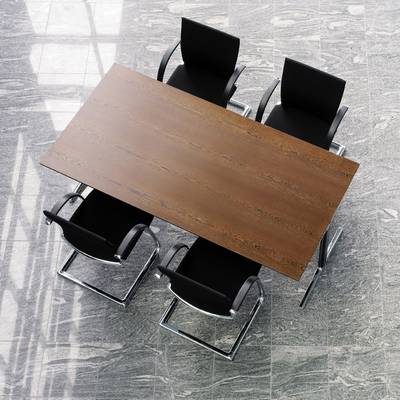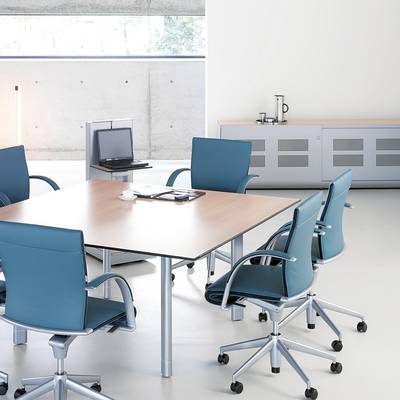 Mehes is a distinctive furniture system that fits in any room. The transparent design accentuates the right furnishing and architectural elements. Stylish. Flexible. Timeless.
The elegant transparency is achieved by making use of a 12-mm thin 'floating' worktop carried by thin I-shaped legs, connected by an aluminium worktop rail with a worktop support. Mehes epitomises quality in all respects. A maximum effect is created using a minimum number of parts. Both subtle and rich.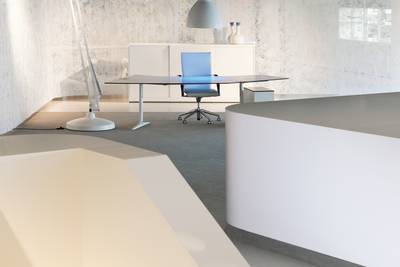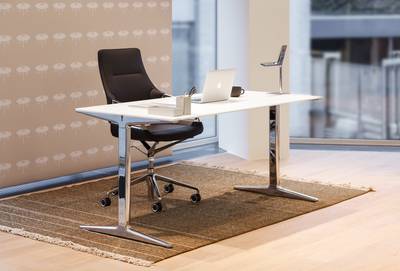 Friso Kramer
Friso Kramer was born in Amsterdam in 1922. After studying successively at the Montessori School, the Industrieschool and the Elektrotechnische School, he followed a course in interior architecture at the Instituut voor Kunstnijverheidsonderwijs (Institute for Education in Arts and Crafts) in Amsterdam.
BASIC MODELS
Workstation, linking table and conference table configurations
Aluminium/steel I, T and C-legs, linked by an aluminium worktop rail and worktop support
FUNCTION
Timeless design: a striking example of Dutch Design, at home in various environments

High-quality construction and finish

Works at all levels

Modular, enabling easy and quick assembly or disassembly, adjustment and expansion, and efficient storage

The materials are easy to separate for reuse or recycling

OPTIONS
Height-adjustable legs: 62-82 cm

Cabling facilities

CPU holder
12-mm thick Ciranol worktop
Frame and legs in standard Ahrend lacquer colours
Fixed legs: heights 72 and 74 cm
Need more information?
Where to go next?