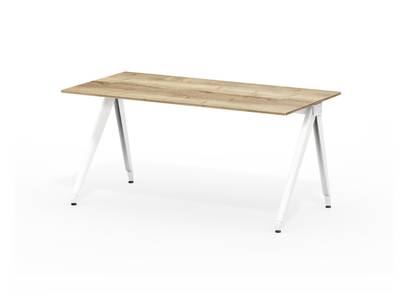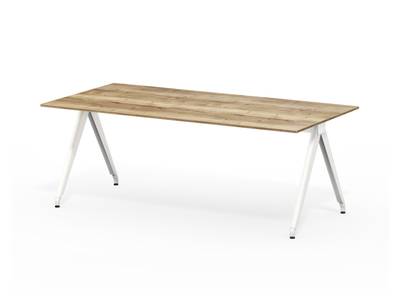 A classic from day one
Functionality and aesthetic appearance, simplicity and flexibility are all characteristics of the contemporary workplace, which are embodied in the Arkus office desk. It has been designed to appear modern regardless of the changing workplace trends. We make no apologies for the fact that we refuse to compromise the pure function of our desking systems by following trends or fads. It is a functional desking system that allows the workplace atmosphere to be moulded and shaped according to the wishes of the interior designer.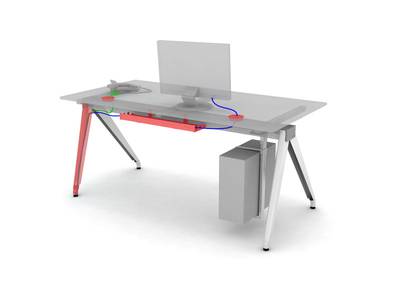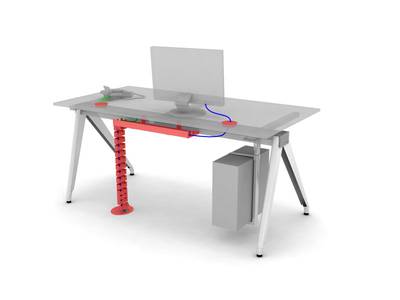 At TECHO we see your satisfaction and productivity as our main objective. We can therefore offer you the Arkus A desk, which is characterised primarily by its versatility, flexibility and simple design. It is available in a variety of shapes and finishes so that it will suit perfectly any workplace environment.
The desk system comprises two basic materials – a metal base and the wood-based desktop. The base is a "beam system" that enables the optimum arrangement of the individual components ("A" leg, beam etc.) into a functional and stable unit. The desktop is either a wood fibre board with HPL, which we call EKOTECH, or laminated chipboard with ABS edges applied using laser technology.
The Arkus A conference table is based on the construction of the standard Arkus A office desk. It differs with its centred base and the shape and size of the desktop. 

Standard materials and colours: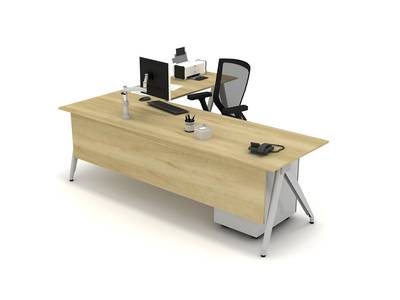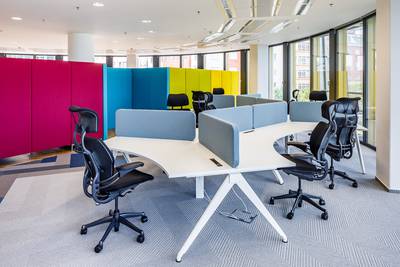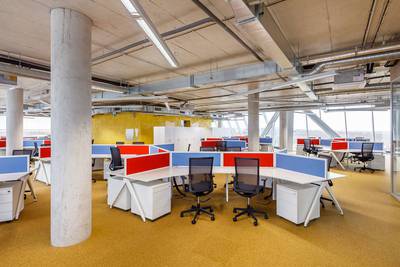 Hans Verboom
This Dutch designer, after studying at Delft Technical University, has been a member of Ahrend's design team for office furniture and equipment. For the eighteen years, he operated his own Nomino company, which worked on design and production of custom furniture. Among its clients were companies such as Eromes, TECHO, ABNAMRO, FDmediagroep, Voortman, KPN, Artwright Kualalumpur or Gemeente Leiden. Three years ago, Verbo became an independent designer, and he also worked with Archie-bv, Amsterdam's metal furniture factory. Hans Verboom is a key designer for TECHO products.
Technical details
The metal base is finished with a high-quality powder paint coating

The EKOTECH wood fibre board with lacquered edges and optional chamfer optically complements the slim appearance of the Arkus desk system
Laminated desktop with 2 mm ABS edge

Levelling adjustment: 735 - 750 mm

Decors and colours
Desktop colours:
We offer a wide range of decors from suppliers Egger, Pfleiderer and Kronospan.
Base colours:
Options
Unifying interior when using both versions (desk and conference table) together

Option of integral power supply and cable management

Need more information?
Where to go next?