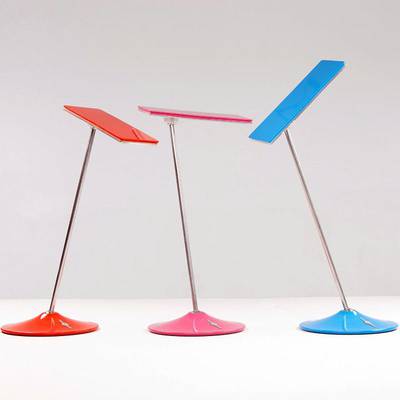 The most celebrated and beautiful table light in the industry, Horizon is a visually striking embodiment of Humanscale's commitment to high performance and functionality. Recipient of the prestigious Red Dot Award as well as a Next Generation Luminaires Award for product design and performance, Horizon resides in the permanent collection of the Museum of Modern Art (MoMA). This iconic piece is available in eight vibrant colors and seamlessly complements any design aesthetic.
Suitable for home, office and hospitality spaces, Horizon's brilliant light throw is powered by Thin Film LED Technology — producing an ultra-wide glare-free footprint that is smooth and even.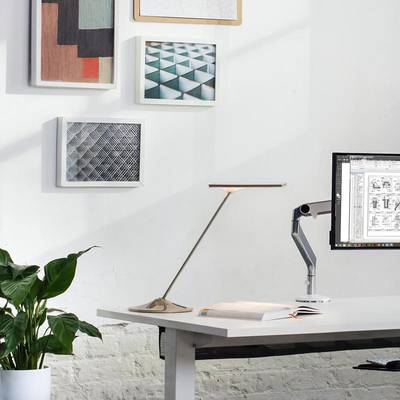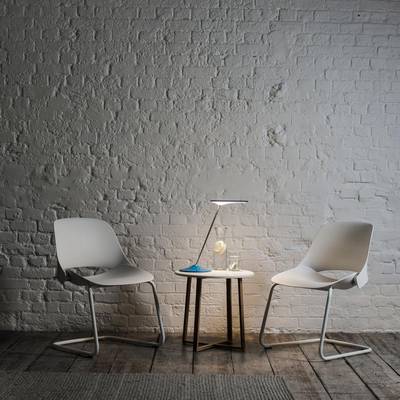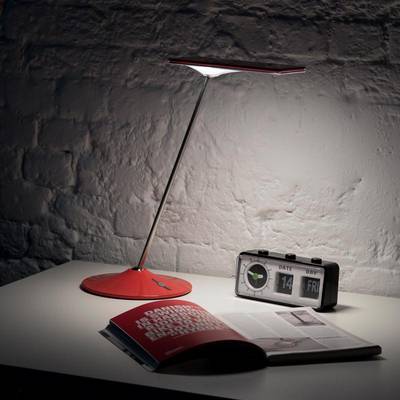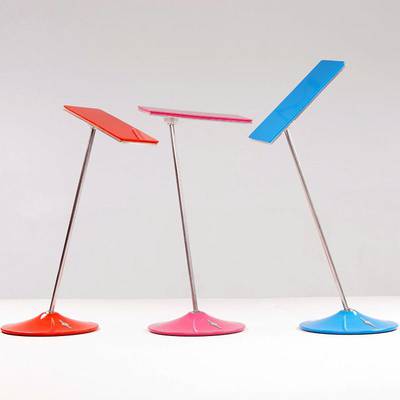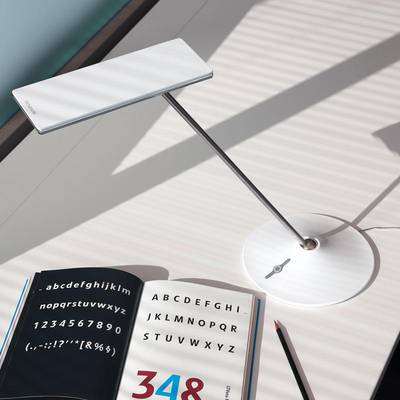 A Technological Pioneer
Horizon is the first table light to use Thin Film LED Technology and produces an even plane of 3000K (warm white) illumination — casting just one shadow.
Intuitive Functionality
Horizon's precision-brass spherical joints facilitate natural, fluid movement while its dimming function is activated with a light touch.
Sleek Aesthetic, Maximum Efficiency
A high-efficiency nightlight function uses just one watt of electricity. The entire head of Horizon is made of die cast aluminum, serving as a heat sink to maximize LED longevity and ensure a 50,000 hour rated life.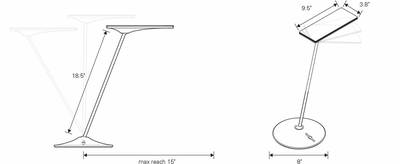 Mike McCoy & Peter Stathis
The first recipient of the Smithsonian's Design Minds National Design Award, Michael McCoy has been exhibited around the world, including London's Design Museum and the Smithsonian's Cooper-Hewitt, National Design Museum. McCoy studied industrial design at Michigan State University and has had an illustrious career in design and education. His furniture and product designs have received more than 200 national and international design awards. Michael teamed up with designer Peter Stathis to create the Horizon LED task light – the first task light to utilize ThinFilm LED Technology.
Counting light as one of his special interests, Peter's designs have been exhibited in museums and galleries across the country. His work can be found in the permanent collections of major national museums and he has received numerous awards, including the IDSA International Design Excellence Award. Combining his lighting expertise with Michael McCoy's design ingenuity, the two designers created the Horizon LED task light – an award-winning light utilizing ThinFilm LED Technology.
TECHNICAL DETAILS
Power Consumption: 9 watts
Lifespan: Up to 50,000 hours
Control: 7 levels of Smart Dimming
COLOR OPTIONS
Arctic White
Silver
Jet Black
Twilight Blue
Dusk Pink
Morning Pink
Sunrise Orange
Bronze Gold
Need more information?
Where to go next?