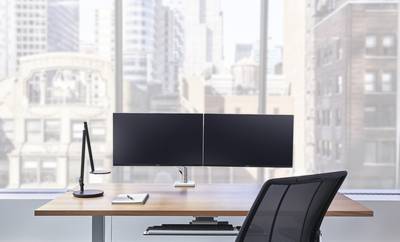 In today's fast-paced, agile work environment, there's no time for discomfort. M8.1, part of Humanscale's revolutionary new monitor arm line, instantly improves the comfort, health and productivity of any workspace. Fully compatible with traditional desks and sit/stand workstations alike, M8.1 meets a variety of configuration needs for single monitors from 6 to 28 pounds or – with an optional crossbar support – dual monitors up to 12 pounds each.
Featuring innovations like Humanscale's patented Weight-Compensating Spring Technology and Smart Stop functionality, M8.1 enables the personalization and flexibility needed for today's evolving workplaces.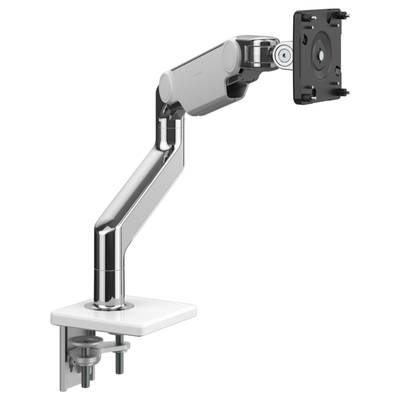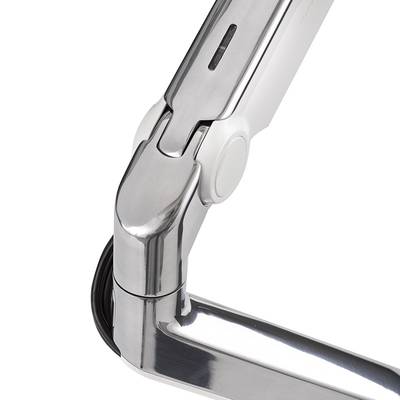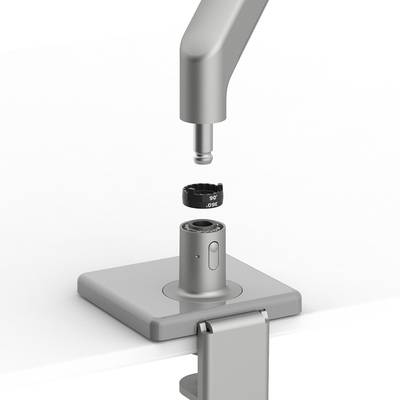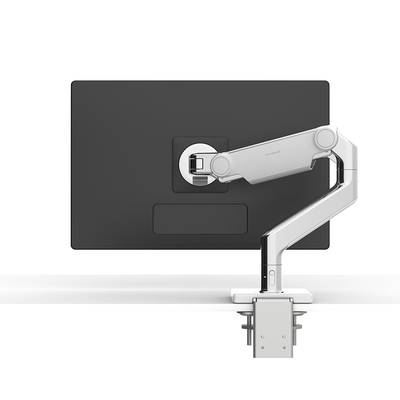 M8.1 supports a better working posture, creates more usable desktop space and helps maintain a clutter-free environment. It offers quick, simple installation and industry-leading flexibility thanks to Quick Release joints that instantly snap together for a secure and robust fit.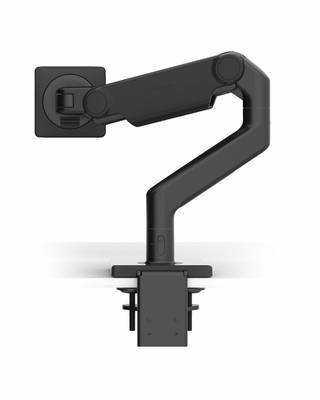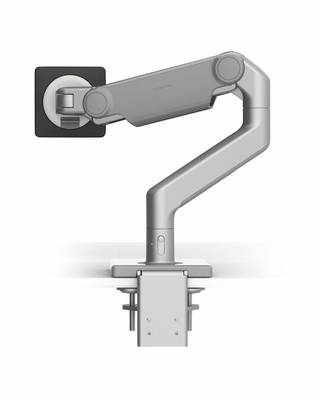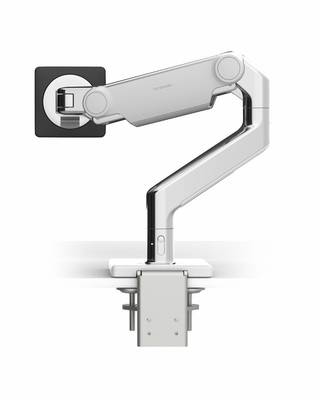 Ease-of-Use and Agility
With innovative features like its Compensator Mechanism and Self-Lubricating Precision Bearings, M8.1 allows users to effortlessly adjust their monitor(s) to their optimal ergonomic position while also providing top-to-bottom cable management.
Unprecedented Flexibility
M8.1 is designed to keep desktops efficient and clutter-free now and in the future. Features include an Accessory Bracket, which supports document holders, headphone holders, whiteboards or whatever wire-shaped accessory you may require at your workspace.
Reduced Cost of Ownership
M8.1 features the lowest cost of ownership of any monitor arm, meaning it is the easiest, quickest, and most cost-effective, arm to install and modify for future moves, additions and changes to the workstation. Its durable design also ensures the monitor arm won't need to be replaced for many years.
Simple and Sustainable
M8.1 ships unassembled to reduce packaging size and its modular links allow users to quickly design the most productive space without additional parts – all effectively saving resources, energy and shipping costs to get from factory to office. Humanscale monitor arms are also free of harmful Red List chemicals.
Sleek, Safe Design
M8.1's Smart Stop feature allows the user to stop each joint anywhere along its rotation to prevent monitor or arm overhand on the desk edges. In addition, a built-in Counterbalance Indicator lets the installer counterbalance the monitor weight without a monitor.
Integrated Technology
M8.1 is compatible with Humanscale's revolutionary docking station, M/Connect 2, to eliminate desktop cables and provide a more streamlined workspace. It is also compatible with M/Power – a USB Type-A and Type-C charging station that offers convenient, high-speed charging for personal devices.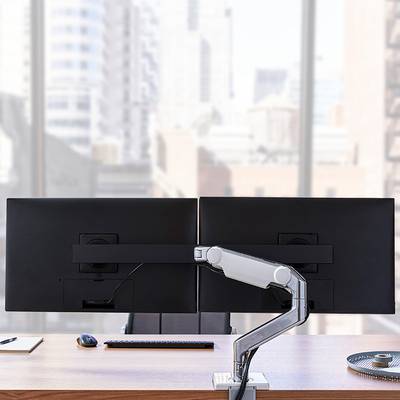 Humanscale Design Studio
Located in the New York City headquarters, Humanscale Design Studio is a powerhouse of designers, engineers and prototypists from around the world. The team also regularly collaborates on projects with acclaimed industry figures. Abiding by the philosophy that good design achieves more with less, the team specializes in solving functional problems with simple, efficient designs. A holistic approach is taken to ergonomics, with the user experience and interaction with the product front of mind.
The design team's award-winning innovations are backed by their thorough research into workplace trends and by working closely with Humanscale's inhouse team of ergonomics consultants.
Need more information?
Where to go next?