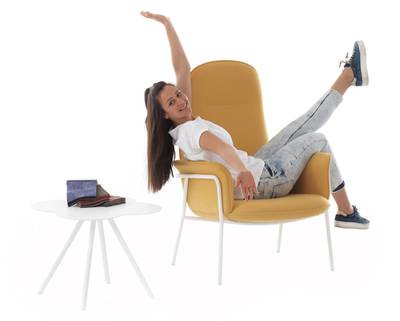 Soft sweeping organic curves
Reptile was created by David Fox as a complete family of chairs from meeting chairs to High and Low backed lounge chairs.
Reptile lounge, is offered in both high and low backs David Fox commented: "The name reptile was given, as in my imagination from a side view, the high lounge chair reminds me of how a chameleon sweeps its high tail, balancing poised on its four legs, this has for me some visual references to the steel frame, the curving of the back also has some purpose as it provides a great head support. Reptiles, can merge in or change to different environments, in my opinion this family of products does just that! Workplaces are becoming more homely, softer more textures and comfort."
Reptile presents a quiet elegant chair that offers aesthetic with a contemporary and timeless design with Retro lines. It is characterized by the original combination of upholstered and metallic elements and reflects the high profile atmosphere in executive spaces. It has been designed to be naturally integrated into offices, hotels and residential settings.
Reptile retro designed armchair is the result of a precision work to arouse spirit of the past. Reptile family, with low-back and high-back optioned armchairs and stoll, offering aesthetic pleasure perceived by sight and touch and extraordinary comfort by ideal posture support, is ideal for lounges.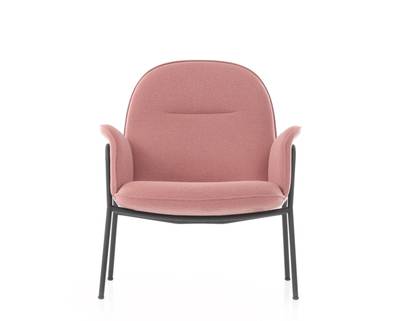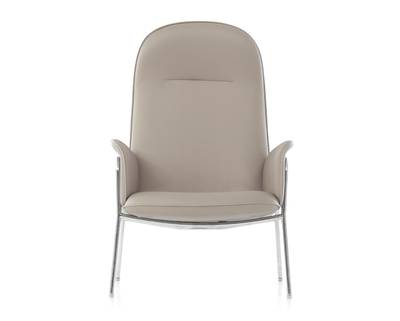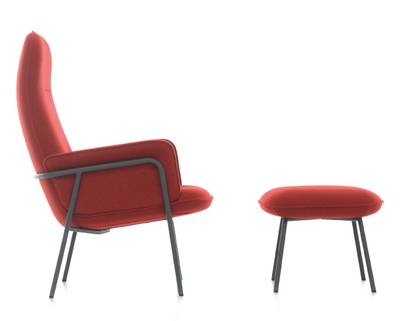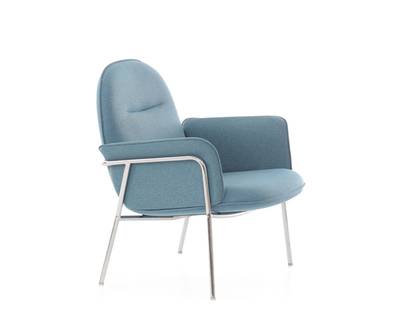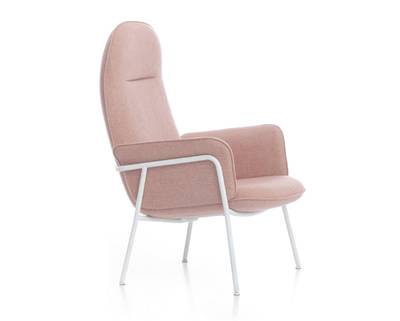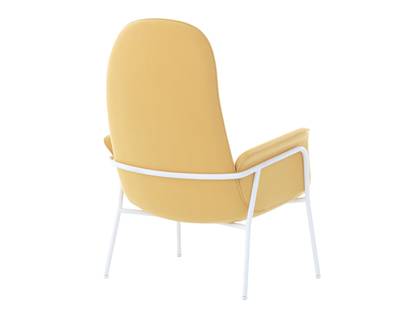 David Fox
David Fox Design is a UK based Industrial and Product design consultancy. Since establishing the business in 2002, David has worked with an international client list, and has won many prestigious design awards.
His philosophy and work ethic promote elegance and refinement. His well balanced, innovatively detailed, simplistic forms give his work a timeless aesthetic.
"The simpler an object is, the less you have to dislike over a period of time. If you use the example of a table or chair, you see or interact with it on a daily basis for a number of years. As an object this has to be something that offers long term visual harmony."
Need more information?
Where to go next?