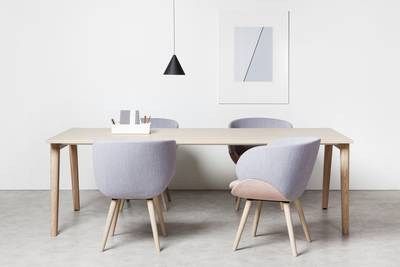 In interiors a key role is played by the selection of high-quality natural materials, good layout, ergonomics, pleasant and functional lighting, acoustic comfort, live plants and anything else that makes us feel good. We are offering a touch of nature. Thanks to its solid ash base Root adds a feeling of luxury to any interior in which it is placed. It is suitable for offices, cafes, function rooms, reception areas and meeting rooms. It is also suitable for use in the home. Its options for variability are almost endless. Coffee tables are available in two heights and sizes that can be combined with low seating or higher chairs. The system also offers storage space, so it is possible to tailor the interior furnishings from a combination of individual products. This furniture can create a comfortable atmosphere to any interior. Changing the table-top décor adds a further "dimension" – the visual one.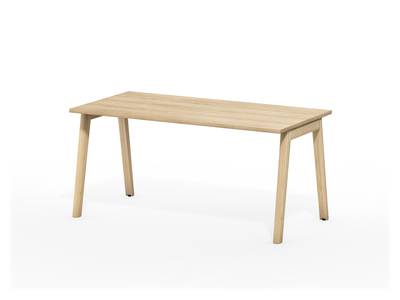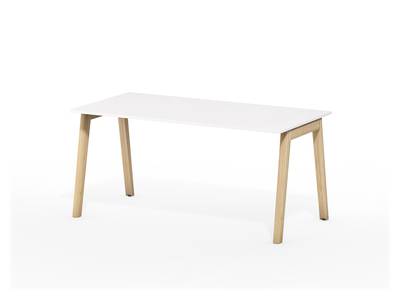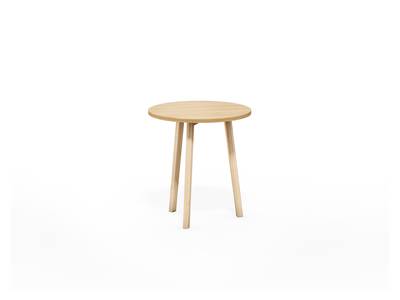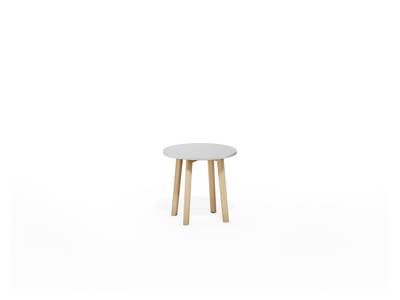 These tables add a degree of individuality and functionality to your space. Thanks to the fact that the legs are made from natural material – ash, they display wood grain and colours that are always slightly different. Therefore, each table is an original. You can chose from white and oak tops for office desks, or the same colour colours plus black and grey for tables intended for conference rooms. These colour options use the PerfectSense Topmatt surface finish. This matt finish is resists fingerprints and is very durable, even in hectic office environments.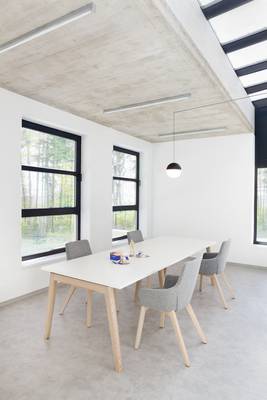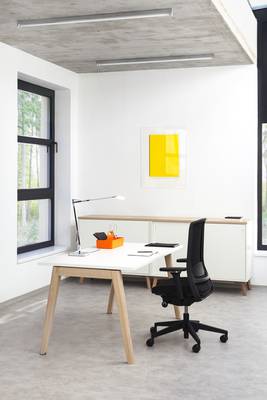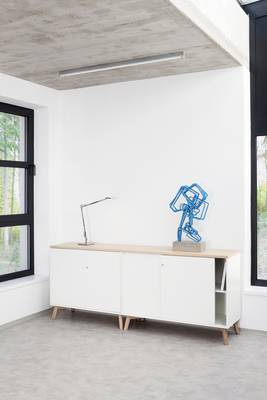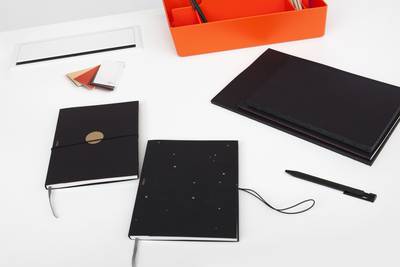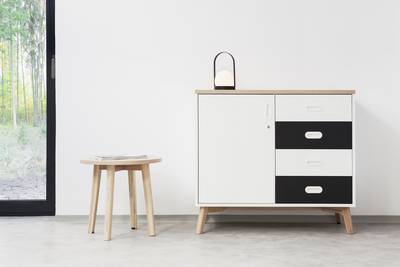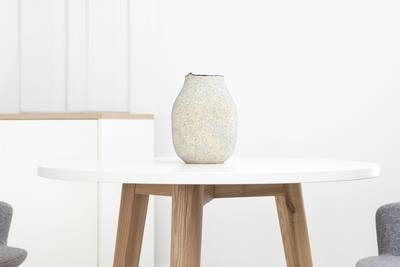 The Root range of tables are available with several practical accessories – hooks for bags, and cable channels that keep cables off the table top providing more and unhindered workspace. We also offer a range of low seating with matching bases. An interior will gain design value from a uniformity in the furnishings.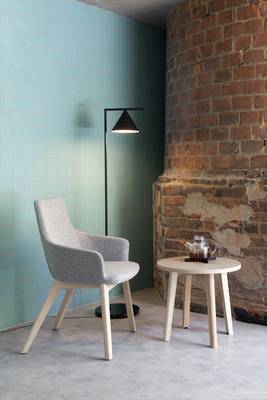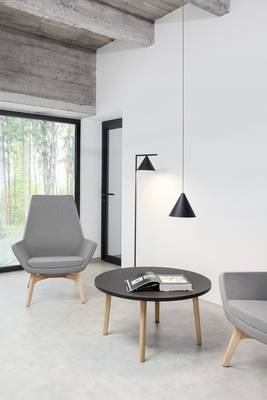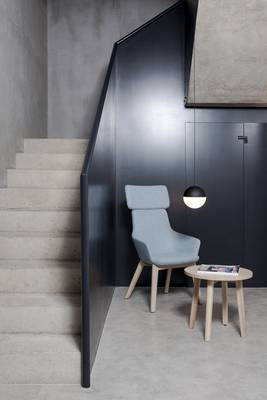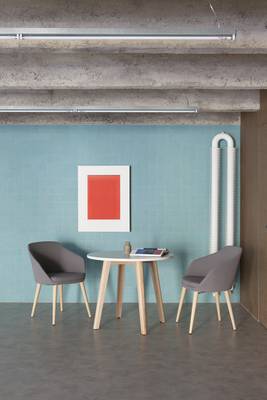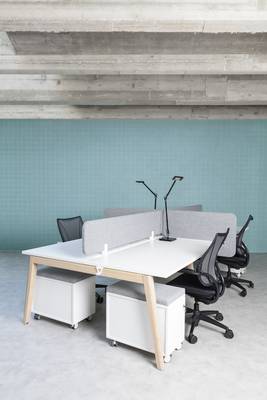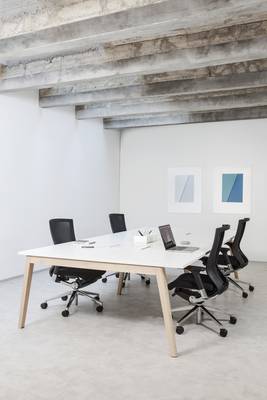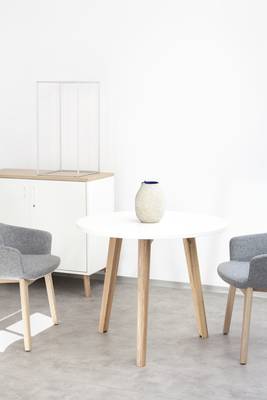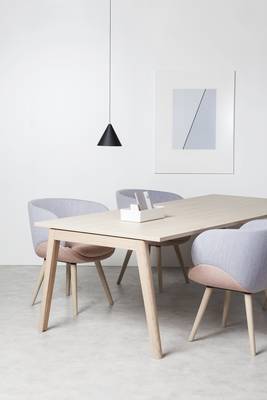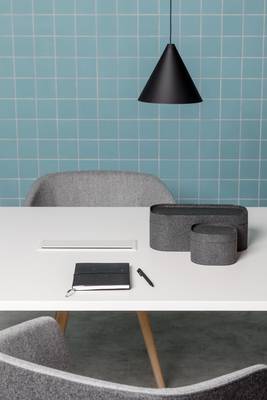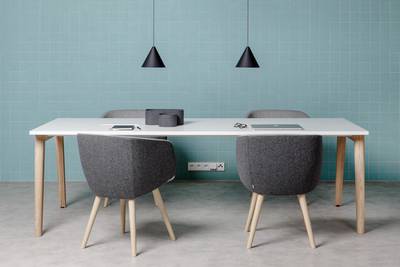 Technical details
Laminated desktop with 2 mm ABS edge
Levelling adjustment: 742 - 752 mm
Minimum table dimensions:
1200 x 700 mm (length x width)
Maximum table dimensions – one-piece table top:
2400 x 1200 mm (length x width)
The leg sections are made from natural wood and so wood grain and colour may vary
Lengthways supports are made from welded steel profiles 40 x 20 x 2 mm
Decors and colours
Working desk tops are available in the following finishes:
Conference table tops are available in the following finishes:
Colour finish of base:
End leg sets
Metal items
Options
Available in various dimensions (See the Technical Manual in the downloads section)
Bench workstations
A conference table version is also available
Part of the top can be hinged or have a cut out for better access to cable channel
A wide range of accessories are available – screens incl. holders, vertical and horizontal cable management, CPU holders, power/data sockets, leg cover, bag hooks
The table is also available in coffee table format
The Root system includes pedestals and storage to create complete workstations
Combination with low seating with the same base type as Root
Need more information?
Where to go next?