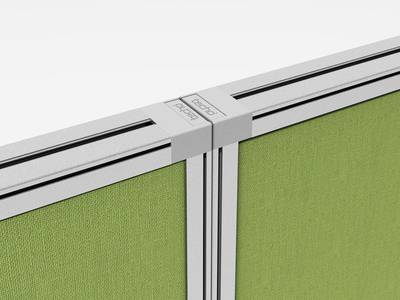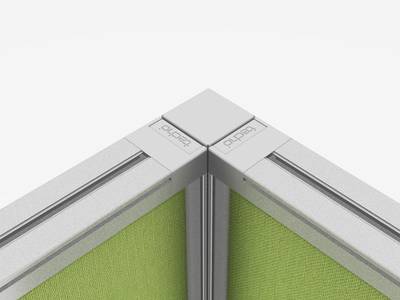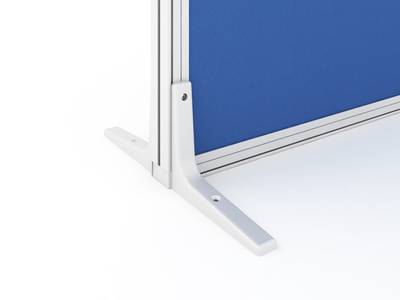 Acoustic comfort
70% of office workers state that their work would be more productive in a less noisy environment. Sonic acoustic screens contribute to the creation of a comfortable and productive working environment. They help to reduce the transmission of sound from one workstation to another, and thus limit unwanted distractions. The Sonic screens have been designed using advanced acoustic material from BASF - Basotect®. The high sound absorbency and fire resistance make Basotect® ideal for use in furniture applications. The Sonic acoustic screens create a comfortable work and relaxation environment and the low-key design enables interior architects to concentrate on the aesthetics of the space without restrictions.

8 reasons to use Acoustic Comfort

1. Eliminate noisy distractions
2. Improve concentration
3. Enhance employee performance
4. Lower stress levels
5. Boost job satisfaction
6. Silence loud office equipment
7. Create a welcoming atmosphere
8. Regain speech privacy
These screens have been designed to improve the workplace environment. In open-plan offices they provide a degree of privacy and enable concentration on the work in hand. They also help to reduce noise distraction. By attaching office accessories worksurface efficiency and clarity can be increased.

TECHNICAL DESCRIPTION
The screen has a sound absorbing filling and a frame 51.4 mm thick made from aluminium profiles with the option of fixing the screens to desk configurations, of attaching accessories and of connecting several screens together.

The core material is chipboard based and 8 mm thick, which provides the necessary rigidity and stability. On both sides of this core panel is adhered 20 mm thick acoustic damping foam, which is categorised as "difficult to ignite" and in accordance with standard EN 13501-01 it is classified "B, s1, D0". Thanks to its unique properties it is used in the aerospace industry and for insulating buildings and trains. As sound insulation it is used in cinemas, test facilities and concert halls etc. The foam is covered with a fabric that is fastened to the aluminium profiles that frame the screen assembly. The outer frame profiles have corners from aluminium castings and plastic covers

Dimensions
The dimensions of acoustic screens are determined in relation to the desktop and storage system dimensions and with regard to their purpose and placement in the office, i.e. whether fixed above the desktop or a free standing screen that can also be placed between height-adjustable desks.

Options
Depending on requirements the screens can be attached to desktops using universal holders, or they can be free standing. Screens can be connected together in a straight line, at right angles, in a cross configuration or at any angle less than 120°. The groove running along the top profile of the frame can be used to expand the worksurface into a third dimension by allowing attachment of NOVUM, and with an adapter, also REXITE office accessories. The maximum load that can be attached to a screen is 10 kg.

SCREEN HOLDERS
Depending on requirements the screens can be attached to a desktop using universal holders, but they can also be arranged as free standing.

Holder for screens above the desktop or between two desks (MD) – the screen holder is clamped into the groove of the aluminium frame profile and also to the desktop.

Free standing screens (V) – for installation of these screens it is necessary to use two legs – they can be oval (clamped to the screen groove) or a variable stabilising leg (the screen is attached using a clamp). The aluminium-cast variable stabilising leg has several modes of use depending on the given application – whether double sided or one sided with cover over the leg. In the case of the double-sided option the leg clamp can be adjusted to the width of the given screen profile.

COLORS AND FABRICS
Standard colour finishes for metal and plastic parts
RAL9022 – silver

RAL9010 – white

RAL9004 – black

Metal profiles have a powder-paint finish.
Fabric for screens
LUCIA
100% polyester,

270 g/m2

abrasion resistance BS476 50000

Martindale pilling resistance 4+

colourfastness 6+

Need more information?
Where to go next?