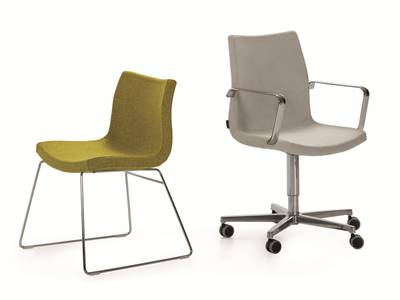 Perfect proportions and quality in the lines
Distinctive visual appeal with smooth flowing form. Sumo is a complete chair system that offers large variation in function, expression and price. This makes it a perfect solution for working areas, meeting places, lounges and even dining areas. Sumo's organic curves and sumptuous appearance make it a simple but sophisticated chair. 
Basic information
The TECHO soft seating collection been devised taking into account our extensive experience in interior furnishing projects. It offers flexible solutions characterised by innovative comfort, ergonomics, and pleasing visual design and materials. The seating range suits a wide range of requirements from offices and hotels to hospitals and, of course, the home.
The range of chairs, sofas and armchairs can best be summed up with the words charm, beauty, durability and versatility of use. When creating the concept for this range the overriding goals were quality and functionality.
The products are conceived such that it is possible to modify them according to the customer's requirements. Even in the case of large volume orders we are able to quickly and effectively assess and incorporate your special requirements.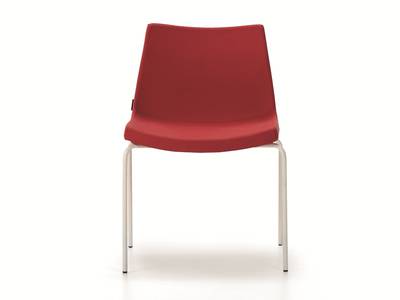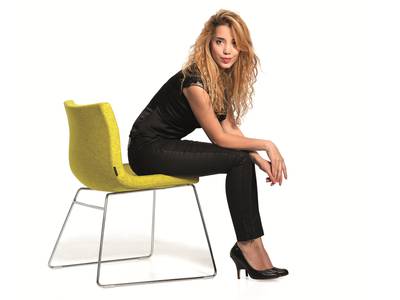 studio deberenn
The design studio of deberenn is a group of architects leaded by Mustafa Kadioglu, the owner of the company. The studio members are used to work together over the last 20 years. Mustafa Kadioglu, architect and head designer of studio deberenn, created this studio on 2008 and the group meets every 3 months to check and discuss the market needs, the design attitudes and also deberenn's production and design strategies.
TECHNICAL SPECIFICATION
This is a soft seating collection comprising chairs, armchairs, sofas and matching low tables. Most of the products have a plywood frame providing necessary strength on which is affixed moulded PUR cushioning that provides the necessary softness, form and comfort. Upholstery in a selection of categories and colours of fabric or leather increases the variability of the range. In addition to colour variability, the seating is also available in a choice of bases for chars and some of the armchairs, for example four or five-arm base with castors or glides, circular base and the option of height adjustability. Also available are four-legs conical, four legs standard and sled bases. Some models are offered with or without armrests. Models of armchairs and sofas are designed with wood or metal bases with the option of castors. Some types of sofa have an accentuated design feature in the form of a shaped stainless steel base and armrests.

USER PARAMETERS
The products have been designed to suit over 90% of the adult population, being ideal for those between the heights of 150 cm to 190 cm and body weight from 60 kg to 110 kg.

Weights are given for the individual products.

UPHOLSTERY FABRICS
The Soft Seating product range includes product models supplied in six categories of upholstery fabric – Group A, Group B, Group C, Group D, Group E, Group F. Each category is further subdivided into colour shades.

The items given in the technical manual are sample codes created for every product in all fabric categories, but just for black. When entering orders into IS AXIS enter the item code for the product in question and in the window indicating fabric type select the required colour code. The system then creates a new item code and the fabric colour appears in the description. This new item will include all information about the product, i.e. price, category, group, weight etc.

At the end of the technical manual you will find the colour sample sheets.

Regular cleaning with a vacuum cleaner is recommended. When required use a clean damp cloth. Any liquids that are spilt should be wiped up immediately.

Need more information?
Where to go next?