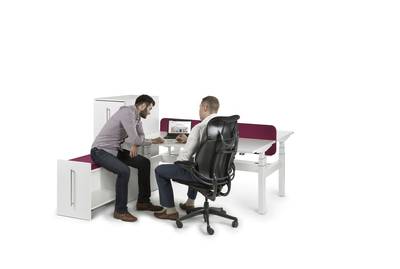 Technical containers with purpose-built equipment and reliable ejection are intelligent office equipment that significantly improves efficiency. They are suitable for workplaces comprising height-adjustable desks and provide storage space. Two versions are available. The first has a single pull-out storage space with two adjustable shelves, and options for additional internal fittings (e.g. pull-out metal frame). The second has two pull-out storage spaces, and the lower one can have an upholstered cushion to act as a seat.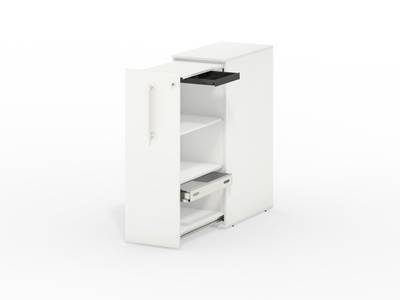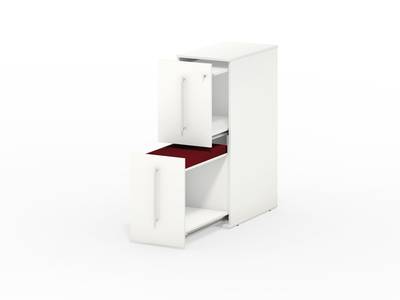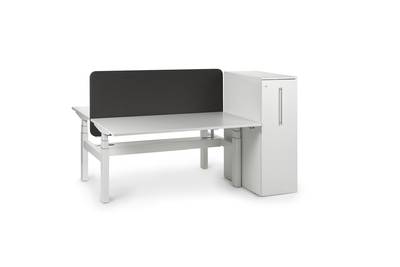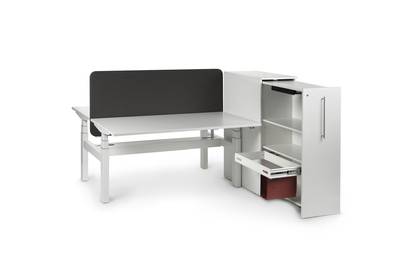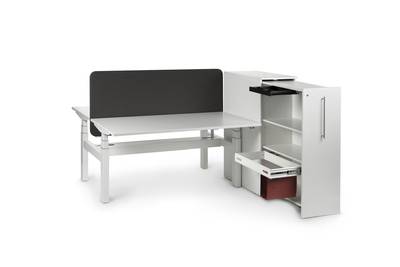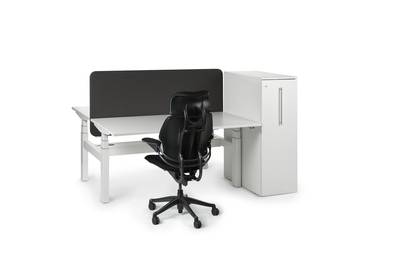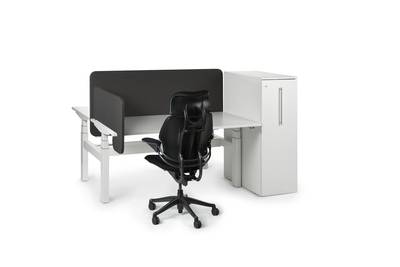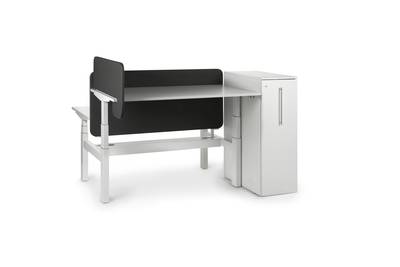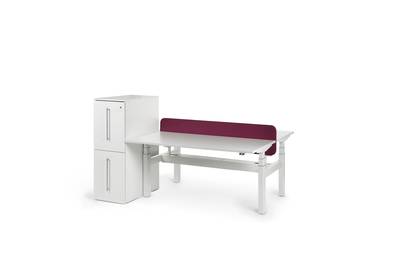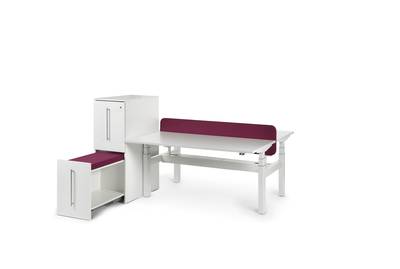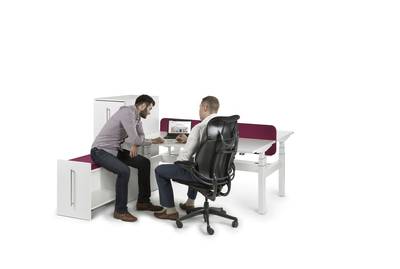 Technical description
The technical pedestal is composed of an outer and an internal retractable carcass on hidden quadro sliders and wheels.
All carcasses are made of MFC thickness 18 mm in one colour.
The handle is made of anodized aluminium.
Load of drawers
Type 1
total load capacity 80 kg
Type 2
upper carcass 15 kg
lover carcass 50 kg
pulling frame 20 kg
the container must be docked (in the floor, wall or in an assembly).
Pedestal equipment
Type 1
2x adjustable shelf
1x carcass lock
1x handle
Type 2
2x drawer lock
1x solid upholstered seat in the bottom drawer
2x handles
Need more information?
Where to go next?