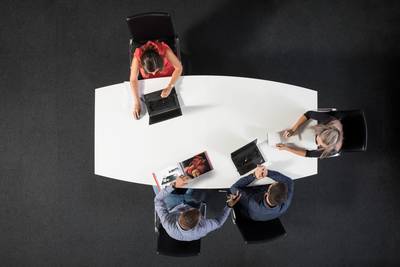 Would you like to create a pleasant and professional space for large meetings with clients? Do you organise conferences and frequently have to rearrange your space according to requirements, but you don't have sufficient storage space? In such case the TOGETHER folding conference table is the ideal choice for you. It combines maximum practicality with a simple and clean design, which ensures perfect connection with all surrounding interior elements. This table transforms any meeting into a comfortable experience that will satisfy your clients.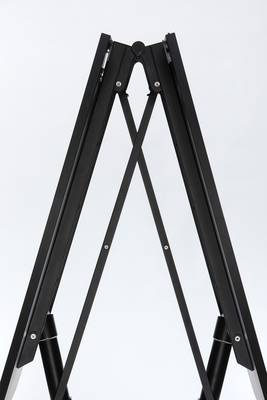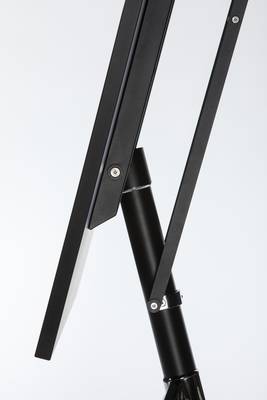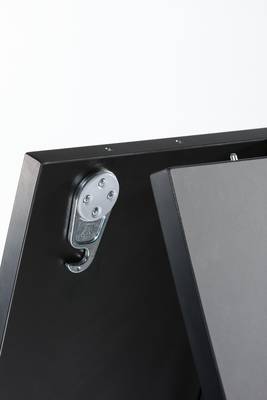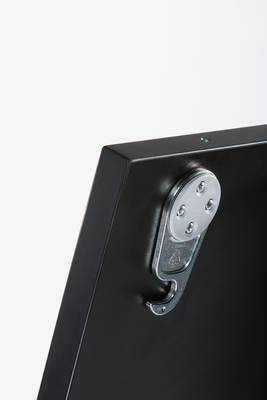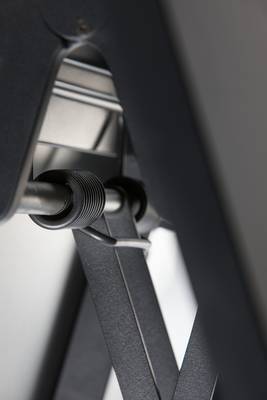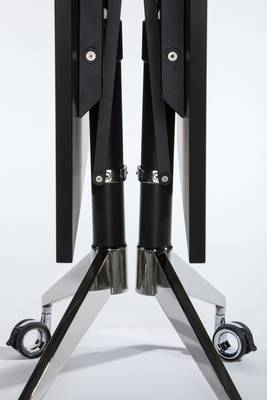 The table has a frame made from welded-stainless steel base with two V-shaped arms and a steel T construction, which is attached firmly to longitudinal table top supports. The table top is made from laminated chipboard or as an option PerfectSense Topmatt, which provides exceptional resistance to fingerprints, wear and tear and scratching. Both of these options are fitted with plastic edges.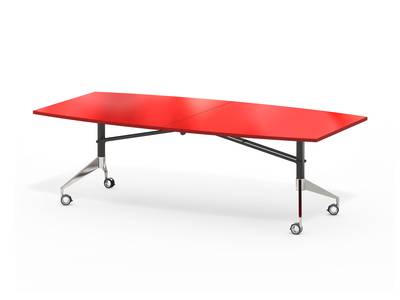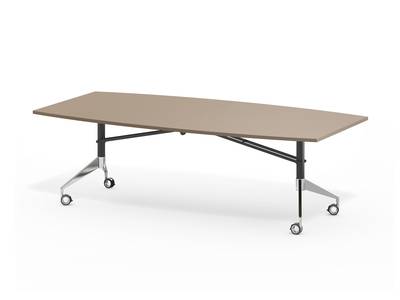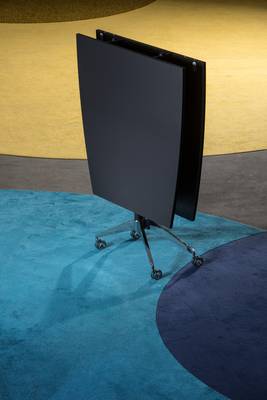 Hans Verboom
This Dutch designer, after studying at Delft Technical University, has been a member of Ahrend's design team for office furniture and equipment. For the eighteen years, he operated his own Nomino company, which worked on design and production of custom furniture. Among its clients were companies such as Eromes, TECHO, ABNAMRO, FDmediagroep, Voortman, KPN, Artwright Kualalumpur or Gemeente Leiden. Three years ago, Verbo became an independent designer, and he also worked with Archie-bv, Amsterdam's metal furniture factory. Hans Verboom is a key designer for TECHO products.
TECHNICAL SPECIFICATION
Table height:
Dimensions for the version with table top Barel:
Minimum table dimensions: 1050 x 2200 mm (width x length)
Maximum table dimensions: 1200 x 2400 mm (width x length)
Dimensions for rectangular table:
Minimum table dimensions: 750 x 2200 mm (width x length)
Maximum table dimensions: 1200 x 2400 mm (width x length)
Laminated table top with 2 mm ABS edge
The metal parts of the base have an epoxy-polyester powder coating in combination with chrome.
MATERIAL FINISHES
Table top finishes:
We offer a wide range of decors from leading suppliers Egger, Pfleiderer and Kronospan.
Base colour options:
OPTIONS
Selection of two table top versions
Availability in various dimensions (see technical manual in the Downloads section)
Need more information?
Where to go next?