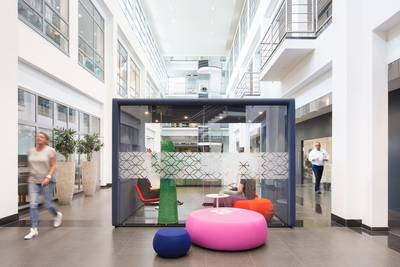 The perfect balance
Ahrend Flexbox promotes personal comfort, creativity and productivity. It is an excellent acoustic "space in space" solution. It effectively absorbs sound not just within the box, but also externally in the space in which it is placed. Thanks to its power sockets, lighting and air-circulation system, it is the ideal place for uninterrupted work, meetings or videoconferences. In addition, it expands with your requirements, which makes it a perfect solution for the concepts Activity Based Working and Hybrid Working Community for modern open-plan offices. It is transparent, lockable and enables the repeat use of all components for other Flexbox solutions.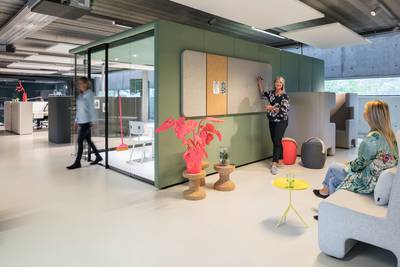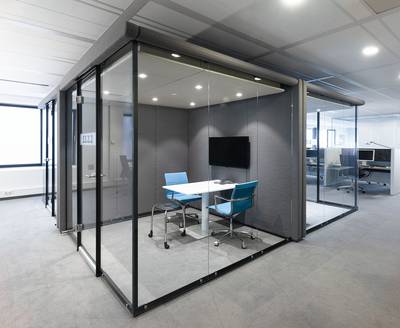 Flexbox is created from your requirements
The Flexbox consists of individual upholstered panels and glass walls with a width of 80 cm. From minimalist telephone booths it is possible to expand Flexbox to a maximum size of 17.9 m². It is an ideal "space within space" solution. Thanks to its wide range of colours and upholstery, an individual appearance can be created. 
Individuální vzhled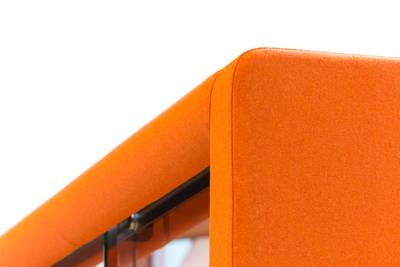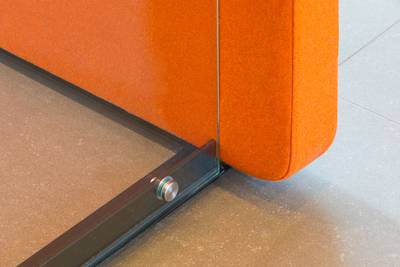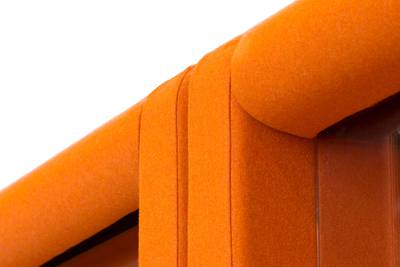 Videoconference
In recent years there has been a change in the way in which office space is used. Videoconferences are an ever more popular means for holding meetings across the globe and are, to a large extent, replacing travel. Ahrend Flexbox enables the conducting of videoconferences in maximum comfort, not just for participants, but also for those in the immediate surroundings, so all can concentrate on their work. Flexbox can be equipped with the latest technology to enhance user conditions and maximise utilisation.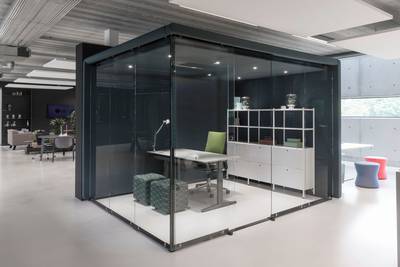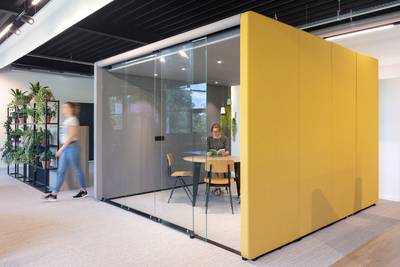 Basten Leijh
Basten Leijh was born in 1975. After following the direction 'Man and Mobility' at the Design Academy Eindhoven his graduation project, a city bike with a detachable handlebar that function as a U-shaped lock, was adopted by world's largest bicycle manufacturer Giant in 2002.
After several years of experience as a product designer and interior designer, he started his own design studio in 2005, Bleijh Concept & Design. The studio has grown into a multidisciplinary design agency and is well known for its innovative products and concepts. Including office chairs, adjustable desks, bicycles, packaging, waste disposal products and even nautical concepts came from his studio. Basten Leijh's work is conceptual, but has also a highly functional character and is exhibited worldwide. He believes in total design solutions where the context and environment are as important as the product itself: "the product in its full experience."Basten Leijh stands for integration of design in an early stage of the strategy of a company. This is why he often sits at the table at an early stage in the development of future plans or new initiatives. His motto: "Authentic, functional products that give you a smile... products that makes the world happy".
BASIC MODEL
100% modular

Easy to assembly and disassemble on site
Acoustic function, inside and out
Standard equipped with electrification, lighting and air treatment
DIMENSIONS
Length and width: from 80 x 80 cm to 320 x 560 cm

Interior Height: 225 cm
Exterior height: 240 cm
Width of panels: 80 cm
OPTIONS
Flexible to expand with upholstered panels and/or glass walls in steps of 80 cm wide to a maximum size of 17.9m²

Wide range of colours and upholstery
Further options: booking systems, whiteboards, TV display/arm, LED lighting, fire alarm and sprinkler systems.
Need more information?
Where to go next?