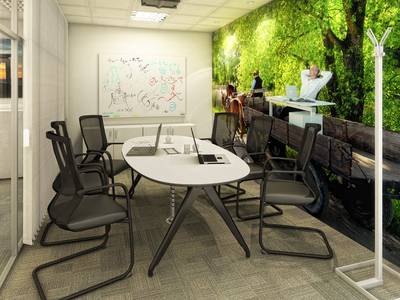 Subdue the noise in your workplace and enliven your office with the Reverb decorative acoustic wall panels.
The Reverb acoustic panels improve the workplace environment by contributing to acoustic and aesthetic comfort in large open-plan offices. Their primary function is the absorption of noise, but they also have a decorative and interior design impact. The panels can cover an entire wall, or just part of one, and they can be used to create various geometric pictures and standard fabrics can be stretched over them. Architects and interior designers welcome the opportunity to apply black and white or colour pictures to special fabric on the panels. Acoustic comfort contributes to increased work performance.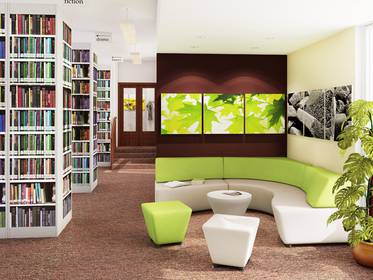 The Reverb system has been designed as a wall covering. It comprises ingenious plastic profiles that make up the frame of the panels. Inside the frame is an excellent sound absorbing material over which is stretched a permeable base fabric, and over this can be stretched a fabric with a graphic motif. The advanced sound absorbing material is also used in the aerospace industry, for insulating trains and buildings, as sound insulation in cinemas, test facilities, concert halls etc. The surface fabric can easily be replaced with a different colour/printed design.
8 reasons why you should pay attention to acoustic comfort:
Eliminate noise distractions

Increase concentration

Increase employee performance

Reduce stress

Increase wellbeing

Quieten office equipment

Create a pleasant atmosphere

Provides privacy when communicating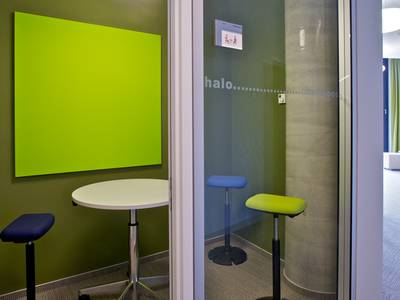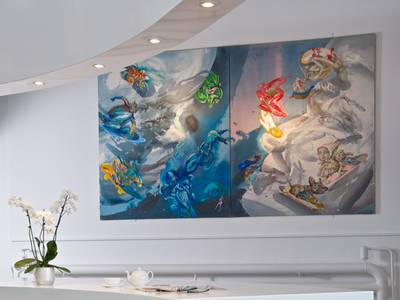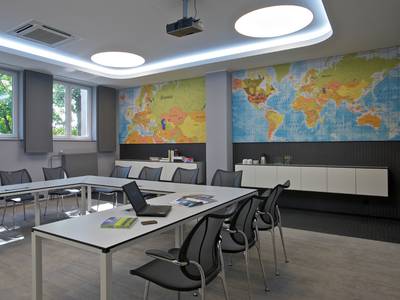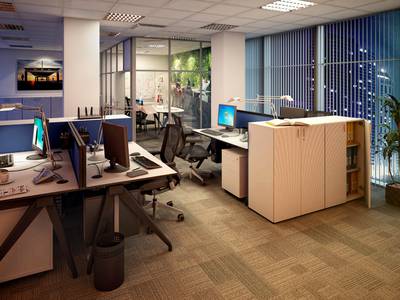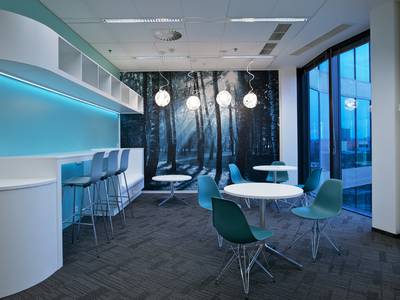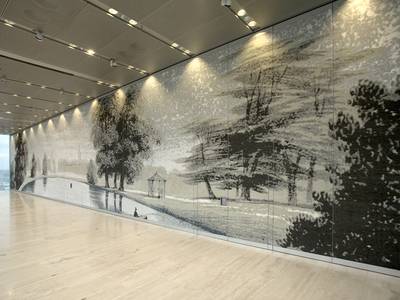 Technical details
Material FLAG:
Max fabric width: 3250 mm
Max print width: 2800 mm
Printing method: UV
Flame resistance certificate: yes
Material FLAG Plus:
Max fabric width: 5000 mm
Max print width: 4500 mm
Printing method: UV
Flame resistance certificate: yes
As
a rule panels
longer than 6 metres are divided with a connecting profile.
When choosing a design for printing on the surface fabric it is necessary to count on the fact that 15cm overlap is required on all sides!
Material
We offer a wide range of fabric colours from the LUCIA range.

When using a different material can lead to damage of the fabric during installation.

Top fabric with printed design

Options
The top fabric can very easily be replaced with a new fabric having a different printed design or photograph.

Architects and interior designers will welcome the option of decorating the panels with black and white or colour printed designs.

Need more information?
Where to go next?